Charter yacht in Benalmádena
0

yachts for rent in Benalmádena
Popular destinations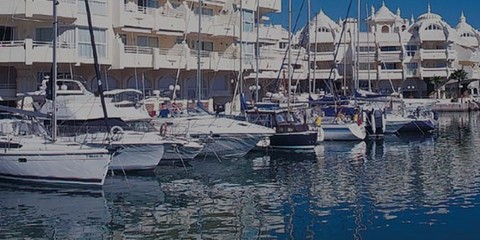 More offers on
The resort town of Benalmadena is located on the picturesque Costa del Sol, southwest of the large city of Malaga. The first settlements on its territory were formed in the second millennium BC. During the reign of the Roman Empire, Benalmadena was a small fishing village. After its disintegration, the village was gradually transformed into a port town, and only by the middle of the 20th century began to acquire a modern look.
Read more
There are no boats matching your search
There are no boats matching your search. Please modify your requirements to find available boats or contact us if you have a specific charter project.
The active development of the tourist infrastructure has turned the port into a major resort. Tourists can rent a yacht in Benalmadena, visit elite restaurants and boutiques, stroll along the comfortably equipped streets of the city, and relax on the picturesque beaches of the city.
The nearest airport to the city is located in Malaga, at a distance of 20 kilometers. Tourists can get from it to the resort by buses, taxis and rented cars. The city is conditionally divided into 3 districts - the coast, as well as the districts at the foot of the local mountains and in the old fishing village. The main coastal area is home to the major port of Puerto Marina, recognized as one of the best in the world. It provides 110 berths for ships up to six meters in length. Elite hotels, restaurants and beautiful architectural objects have also been built on its territory.
Tourists are offered yacht charter in Benalmadena, thanks to which they can make an interesting sea voyage along the coastline of the resort and visit many interesting natural places - secluded beaches and rocky bays, the exotic nature of which has been preserved in its original form.
Near the port, there is a city sandy beach equipped with sea attractions for children and adults, sun loungers and umbrellas, as well as cozy alleys with beautiful flower beds, small shops, bars and cafes. The total length of the resort's beaches is 9 kilometers - most of them are almost never visited, which makes them convenient for people who love a relaxing holiday. The presence of several anchorages along the coastline allows you to rent a yacht in Benalmadena and explore the beauty of the local nature on your own.
Other areas of the city are rich in interesting sights, including the 33-meter Enlightenment Stupa. It is the largest stupa in Europe and is used as a place for meditation. A cable car with a length of more than 750 meters stretches into the mountains from the center of the resort - traveling along it, you can see a significant part of the Mediterranean coast. Walking into the area of the fishing village, you can get acquainted with the ancient architectural monuments of the past - yacht rental in Benalmadena allows you to get to this area by water.